Where Success & Spirit Meet Spirituality Coaching System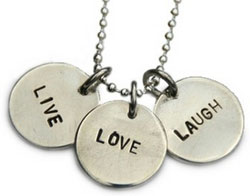 Our spirituality coaching system has several components all tailored to your specific needs. We also offer Business Coaching and Spiritual Business Coaching.

Your Personal Mission Statement: Creating Your Being
To help you realize your full potential and to live successfully the way you define success. Achieving spiritual balance through spirituality coaching.
Together we will create a Being statement about your beliefs and philosophy - what drives you to succeed. Through a series of meetings, either on the phone or in person, we will explore your spiritual and business sides, identify where they meet and determine how best to prosper from that union.
Meditation
Less stress, profound rest, more creative, dynamic fulfilling activity. These are some of the benefits you will experience from a simple, easy to learn, mental technique I will teach you. As a spiritual coach and executive life coach I know that meditation is preparation for action, preparation for a successful life. Click here for more information.
Your Origin & Destiny
As your spiritual coach I will introduce you to and navigate you through the most thought-provoking website on the internet, WingMakers, www.wingmakers.com. I will teach you how to use their music, visual art and poetry to accelerate and expand your consciousness and enjoyment of life. You will learn an incredibly powerful technique, The Six Heart Virtues. This site, with my navigation and spiritual coaching will profoundly explain who you are, how you got here and where you're going.
Seimei
Seimei (pronounced Say-May) is an alternative non-touch healing technique from Japan. I will demonstrate how it takes away any physical pain you may be experiencing and direct you to a Seimei center where you can learn how to do it your self.
With me as your executive life coach you will achieve spiritual balance. These are highly customized sessions, with email and phone access with Mark Riesenberg available along with a wide variety of resources for advanced learning.
Bridge the gap in your success, call Mark Riesenberg today.